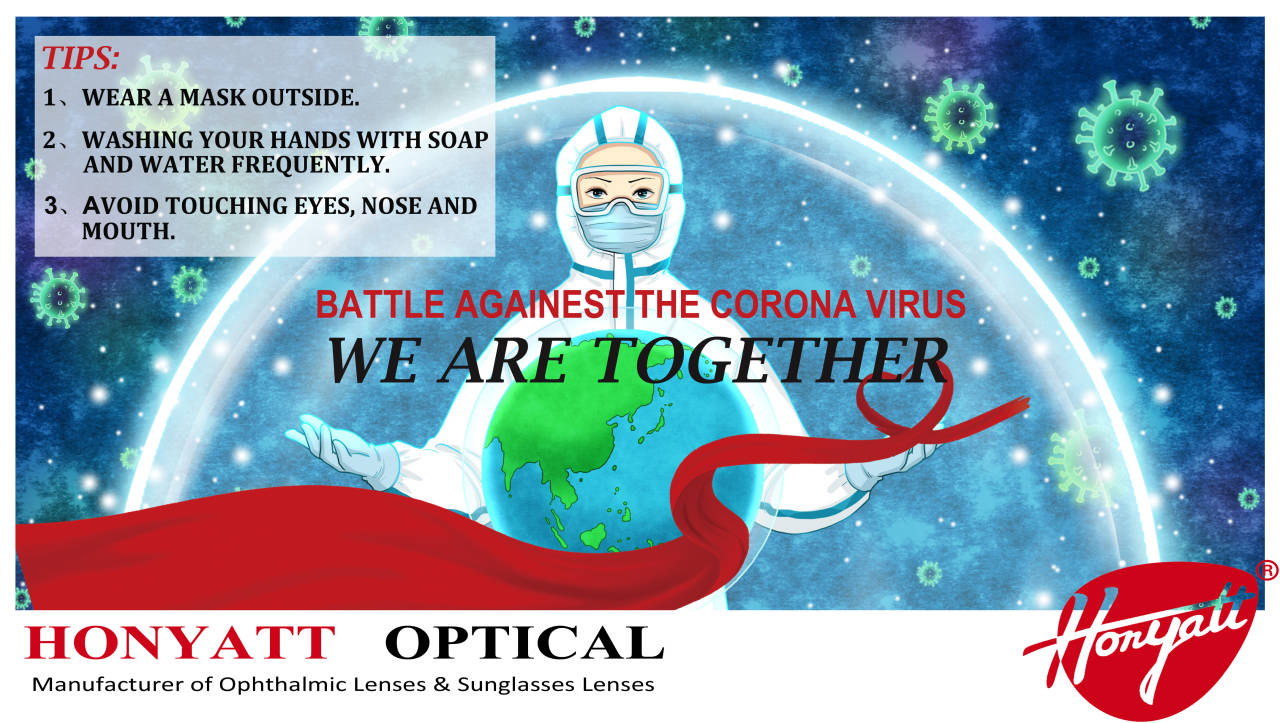 Dear partners,

According to the requirements of the "Notice on Promoting the Orderly Resumption of Work of Industrial Enterprises During the Prevention and Control of Epidemic Diseases" issued by the New Coronavirus Infection Prevention and Control Headquarters, our company has applied for the resumption of work declaration process.

After the review of the company's anti-epidemic work preparations by Secretary Huang Chunnian and other leaders of the municipal party committee, all work was in line with the resumption standards and was recognized and affirmed.

The company research determined:
From February 17th, normal order reception, production and delivery will be resumed. Orders and consultations from all partners are welcome.

Only isolate viruses, not love and services!

Stop the epidemic situation, overcome the difficulties together, I hope you are healthy and happy, Honyatt Optical fights the epidemic with you!