Thélios, the Eyewear expert of French luxury group LVMH, announces the launch of its B2B online platform MyThélios in North America as of April 1st, 2020. With so many eyecare professionals self-isolating at home, this was an opportune time for Thélios to launch the business platform.
With this exclusive B2B platform, Thélios partners will have the opportunity to digitally explore the Maisons' collections and manage their account in an elegant, frictionless shopping environment.
MyThélios is designed to make each partners' business interaction with Thélios easier, empowering them to autonomously manage their account, orders, and deliveries. In addition, the platform offers access to the Maisons' online catalogs and the use of an extensive search tool. The platform has been optimized to be browsed across different devices including desktop, tablet, and mobile.
To accompany the launch of MyThélios, free ground shipping will be offered to our clients for any purchase on the platform through May 31, 2020.
ABOUT THÉLIOS
The name "Thélios" is the synthesis of the names of the Greek gods Theia, goddess of light and sight, and Helios, god of the sun. Born from the will of LVMH Group, a world leader in luxury, to establish itself in the eyewear sector, Thélios designs, produces, and distributes sunglasses and optical frames for some of its most prestigious Maisons: Celine, Loewe, Kenzo, Fred, and Berluti. With its Manifattura, located in Longarone, Italy, Thélios blends the distinct identity of each Maison with Italian craftsmanship to create exceptional luxury eyewear. Thélios offers its own "enlightened look" on the sector, providing the highest level of quality and excellence both in its products and service.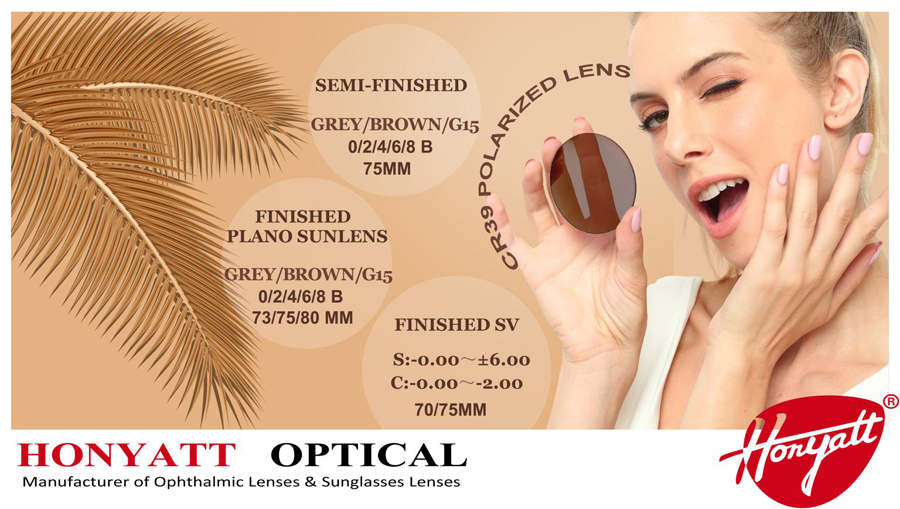 ABOUT HONYATT OPTICAL
Honyatt Optical is a manufacturer of Ophthalmic Lenses & CR39 Sunglasses Lenses, do OEM for top sunglasses brands, eyewear companies, Distributors, Retailers and RX Labs.
Honyatt Optical proudly offers:
• The Ophthalmic Lenses and Sun Lenses at the best prices, both Finished & Semi-Finished Lenses.
• CR39 1.50, NK55 1.56, MR8 1.61, MR7 1.67, Poly 1.59.
• Single Vision, Bifocal, Progressive, Photochromic, Blue block, Photochromic & Blue block.
• CR39 Sun Lenses, Polarized Lenses, Prescription Lenses.
• Non-Coated, Hard-Coated, AR-Coated, Super Hydrophobic, Olephobic.
• Strick quality contral, fast delivery time, professionals and passion service.